This new unit works with Icom's having an antenna tuner jack on the rear of the radio.
Simply plug this device into the tuner jack and your radio will think there's an Icom antenna tuner attached. This activates the 'tuner' button on the front panel of the 706 series and others like the 7300, 7200, 7100, 7000, 7300, 7600, 7610, 7700, 7800, 708, 718, 746, 756, PRO, PRO II, etc. Sorry if I don't list ALL Icom models - if your radio has the 4 pin tuner connector shown on the right, it will work and that's where it goes.
When the tune button is operated, the radio will transmit a 10 watt CW signal for approximately 8 seconds*.
This low power signal minimizes damage to your finals while manually tuning your antenna with your own tuner. Especially nice for tuning a linear amp as well!!
Here's a close up view of the Ten-a-Tuner: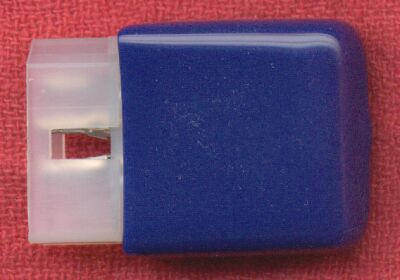 The adapter/interface is small and compact.
Unlike others, there is no PC board or klunky box hanging off the back of your radio. This is ideal for mobile and portable use as it's about the same size as the connector itself. The passive network used here is a long lasting streamline solution for using the tune feature.

* Actual time period of 8 seconds nominal may vary slightly depending supply voltage, DC cable loss, etc.
Your ICOM radio has this TUNE feature, activate it today!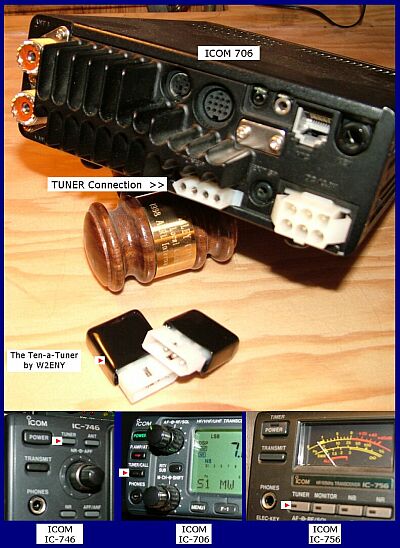 $16 complete
Price includes shipping by USPS First Class Mail when paying by Check or Money Order sent to:
Robert Langston
286 Hudson Street
Cornwall-on-Hudson, NY 12520
w2eny@yahoo.com