Computer Interface Cable for CT and N1MM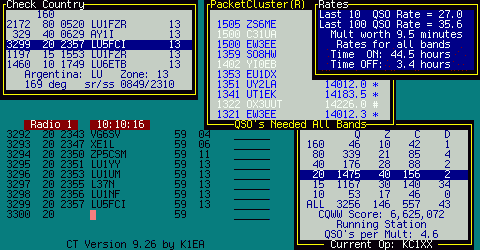 Get CT Software at www.k1ea.com
Works with Computer systems and ALL versions of CT or N1MM that support CW Transmitter Keying.
Hand Crafted by W2ENY to the specifications shown in the CT Manual. There is added circuitry to prevent effects from stray RF, computer interference and other coincidental "Murphy's Law" problems. Each cable is wired with a 1/8" CW plug (also comes with 1/4" adapter) and 6 feet of cable between your computer and the radio's CW jack.

SOLID STATE RADIOS ONLY!
Please specify your type of interface
Parallel (LPT1), Serial RS232 (9 Pin female)
---
$30 complete, includes shipping by USPS First Class
Send Check or Money Order to:
Robert Langston, W2ENY
286 Hudson Street
Cornwall-on-Hudson, N.Y. 12520

If you have questions, please
email me at
Powered by counter.bloke.com