Manpack H-250 Phone Handset
by W2ENY

I have thes fitted for the following setups:
* Yaesu modular 817, 857, 891 and 897
* Icom modular 703, 706, 7000, 7100
* Icom round 7200, 7300, 745, 756, 718 and others

Earphone audio comes thru the Icom 8 pin connector, the others have a separate headphone plug (PLEASE ADVISE WHAT RADIO).

This H-250 Handset is new and features great sound now with my HiFi Electret Element.

I've been selling alot of these mic upgrades and decided to refurb some microphones myself. I've remove the original muffly mic element and replaced it with my own HiFi Electret element.

This mic works on VOX or PTT and uses voltage that's supplied by the radio thru the mic connector. My element brings life to this cool handset, now you'll get good audio reports!!! This new H-250 is connectorized for your Icom or Yaesu, ready to go.

This is not a military manufactured H-250, those handsets use tinsel wire and are impossible to solder to.
PLEASE ADVISE WHAT RADIO YOU HAVE, CONFIGURATIONS ARE DIFFERENT SEE BELOW
Send check or money order (US ONLY) for $100.00 and get free shipping to:
Robert Langston
286 Hudson Street
Cornwall-on-Hudson, N.Y. 12520

Jeff W5IJH posted my handset being used with his Yaesu 817 on youtube (CLICK HERE)
Icom 8 pin round connector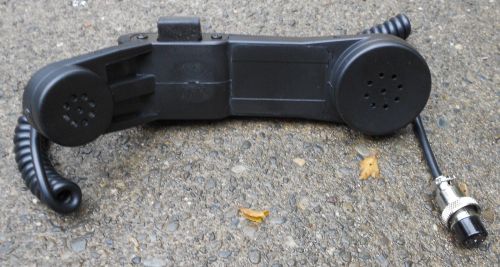 Icom 8 pin Modular, speaker connection is separate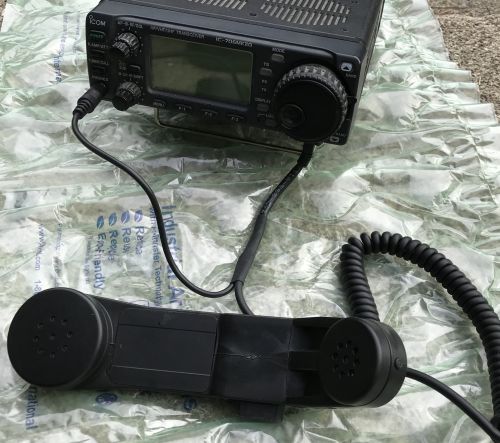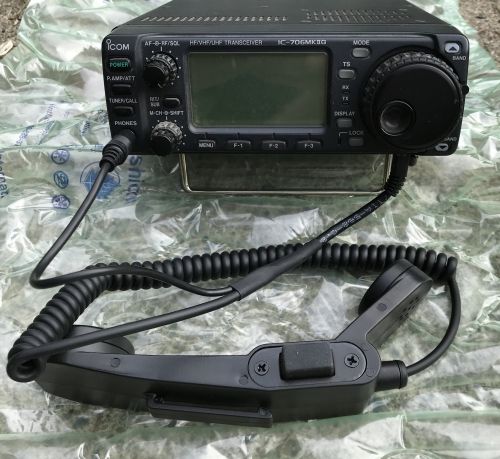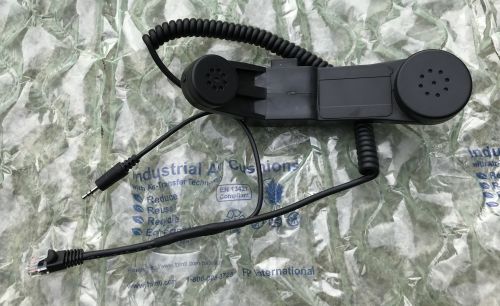 Yaesu 817 8 pin Modular, speaker connection is separate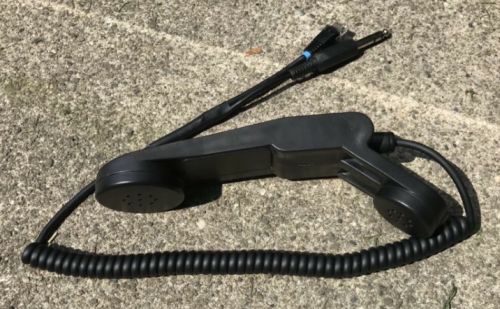 Yaesu 897 8 pin Modular, speaker connection is separate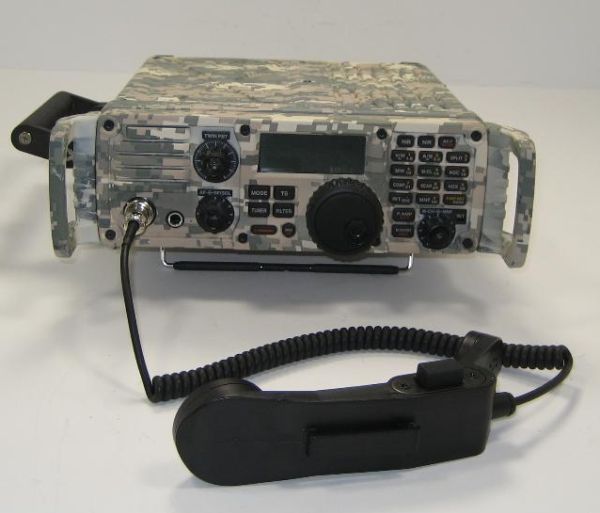 Handset with Icom 7200, photo by Don Sherman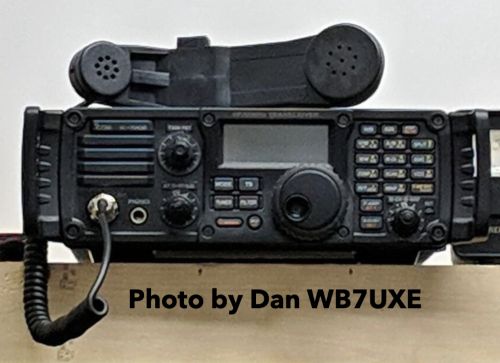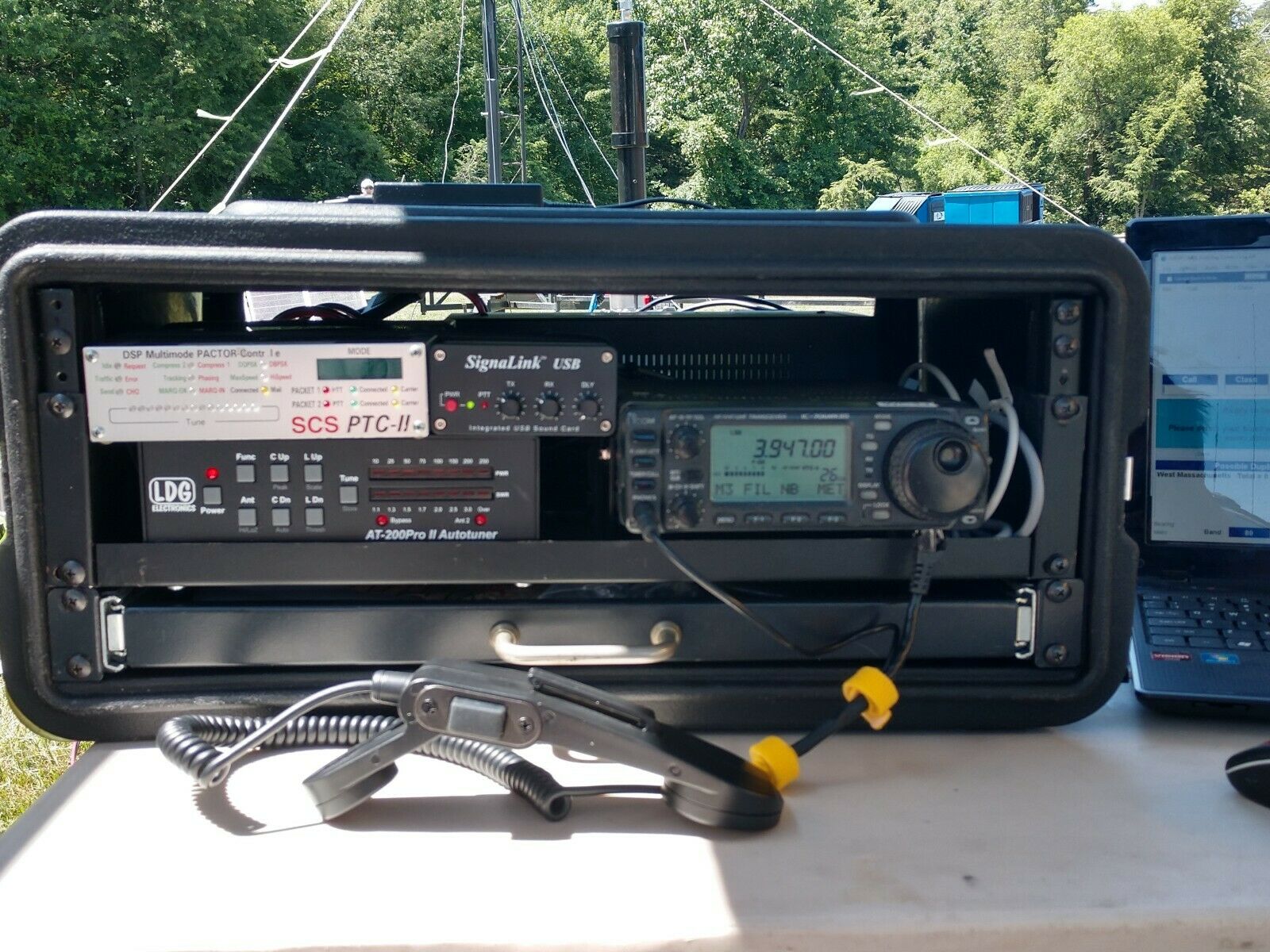 Handset with Icom 706, photo by KE4NFK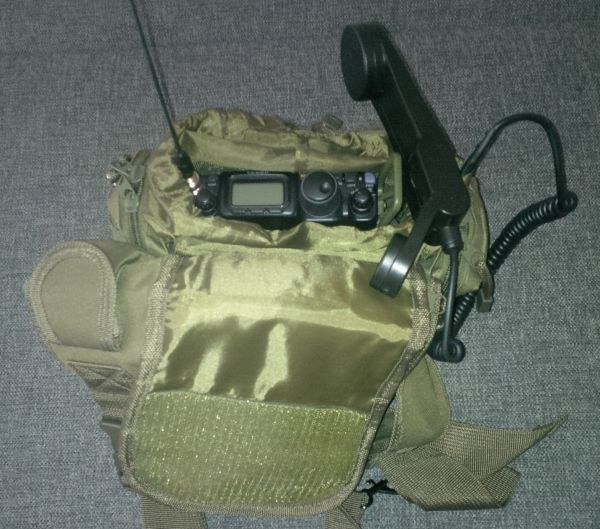 Handset with Yaesu FT-817, photo by G8BBP